Is Genesis Gold worth it? What about the cost of staying on this program? I get these questions a lot. and I got a variation I want to share with you as it is probably on the minds of many new customers. So for the sake of privacy I have had an editor paraphrase the question and am giving you the same reply I gave the gentleman who originally asked!
---
John (Not his real name) had been taking Genesis Gold for about two weeks and it had already changed his life. But he was worried about how long he would have to take it for. It seemed expensive to be taking it for the rest of his life. He didn't want to become dependent, but he didn't want to stop feeling great.*
---
Here's my answer:
John,
I've taken the time to consider your question.
Most of my patients use Genesis Gold® as their foundational formula. They find they feel so much better on it that they stay on it. Some customers only use it when they feel poorly.*
While it does help, the purpose of creating Genesis Gold® was to help your body heal from the inside out. That takes time. As many months as years you've been out of balance.*
Then you can cut back the dose, see how little you need to stay balanced.*
It's just difficult to get the variety of micro-nutrients that Genesis Gold® provides from your diet. No matter how well you eat.
So in answer to your question: do you have to use Genesis Gold® for the rest of your life?
Of course not!
Yet I will.
Why?
Because I want to feel this great all the time.
I always want this level of energy – enough to get everything I need to get done and do everything I love to do. I always want to sleep deeply, to dream, to remember my dreams. I want optimal health.
And I don't want to take drugs, I don't want to just treat symptoms. I always want my body to talk to me. To tell me what it needs.
I know how to eat for my body but I'm not going to follow a strict diet to be healthy. I don't have to with Genesis Gold®. I can have dessert or wine or cheese and I don't have to pay for it…*
My body detoxes perfectly with the help of Genesis Gold®.*
My metabolism hums along at a youthful pace so I don't have to wear those extra calories I consumed. Plus I have lots of energy to stay active. You won't find me sitting around. Being sedentary is one of the biggest factors in all disease and leads to early death.
I want to be this active and healthy and vital when my grand-kids have children of their own!
Last Christmas, I went to Nicaragua on a medical relief trip. I spent the week traveling through rough mountain roads to help the poor, jumping in and out of the back of a pickup truck to deliver food baskets, fit children with shoes, and provide needed medical care.
I'm 55 and the teenagers who were helping couldn't keep up with me! They thought I was in my thirties! Bless them!
So will I ever stop taking Genesis Gold?
Probably not.
Oh, I'll take breaks twice a year like I have for the past sixteen years. Once after the holidays, and once around the summer solstice, I take a break from Genesis Gold® and do a dietary liver cleanse.
It's up to you, of course. See how you feel.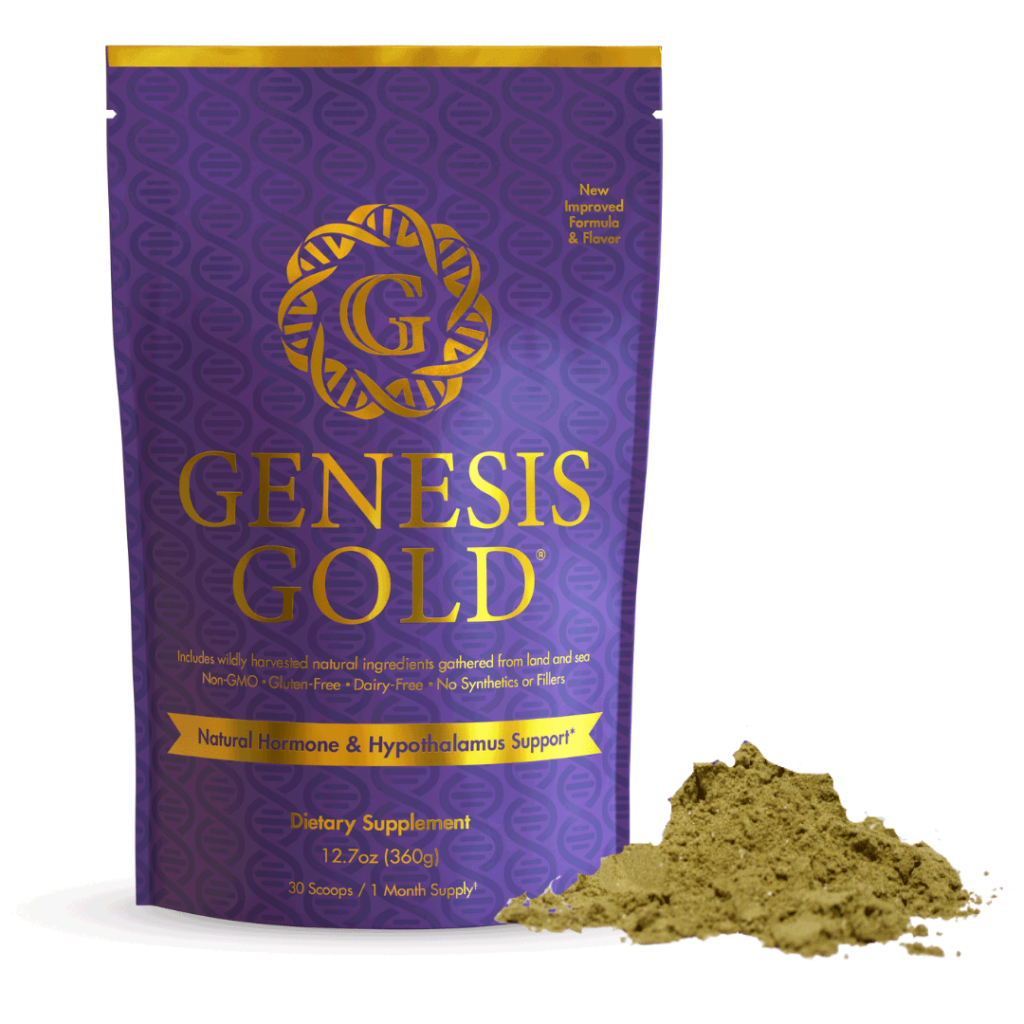 Buy Now
You wonder if it's worth the cost?
The daily cost of taking Genesis Gold® is about the price of a Starbucks coffee.
But the cost of not taking Genesis Gold®… Low energy, poor sleep, rapid aging. Time spent in doctors' offices. Time lost from work being sick. Not feeling your best. Never achieving optimal health.*
So many of my patients and customers have been able to Get Their Lives Back by taking Genesis Gold® that they find its worth every penny.*
I hope this helps!
Have a great weekend, Deborah
---
After that John's view was totally changed. He realized it's only about the same as having a Grande caramel macchiato every day and a whole lot better for you. He said he was going to stick with Genesis Gold for a long time because it felt amazing like he was the best version of himself.
I really hope you find taking Genesis Gold® does the same for you, for the price of a sweet drink you get sweet health instead!
May your Hormones be in Harmony,
Deborah Maragopoulos MN FNP
Intuitive Integrative Health
*Statements not evaluated by the FDA