Discover How Mary Magdalen Unveils Her Story Inside The Pages Of
LoveDance®: Awakening the Divine Daughter!
Join Her Journey & Heal Your Soul
About LoveDance®: Awakening the Divine Daughter
LoveDance®: Awakening the Divine Daughter is a novel by author and healer Deborah Maragopoulos FNP. LoveDance unveils the Divine Daughter as the essential partner to the Divine Son in a love story as passionate as Gone with the Wind, controversial as The DaVinci Code, and transformative as The Celestine Prophecy.
For those with ears to hear, listen as dark and beautiful Mary unveils the secrets of her bridal chamber. The wealthy daughter of an aristocratic family, Mary is passionately in love with Yeshua, the son of a carpenter.
Although at political and religious odds, their families come together in Cana for the unprecedented wedding, tensions mount when the groom refuses to veil his bride.
To merge the feminine and masculine energies of the Divine, Mary and Yeshua perform a sacred sexual ritual, but can they unite the scattered tribes of Yisrael?
Like the Davidic kings before him, Yeshua chooses a council of twelve, but will the militant Zealots, radical Essenes, oppressed Goyim, and conservative Priests accept the unconventional inclusion of his beloved wife?
And more so, will the couple's spiritual awakening survive Mary's ensnaring love for Yeshua's best friend?
You'll have to turn the pages of this book to find out the fairytale that awaits!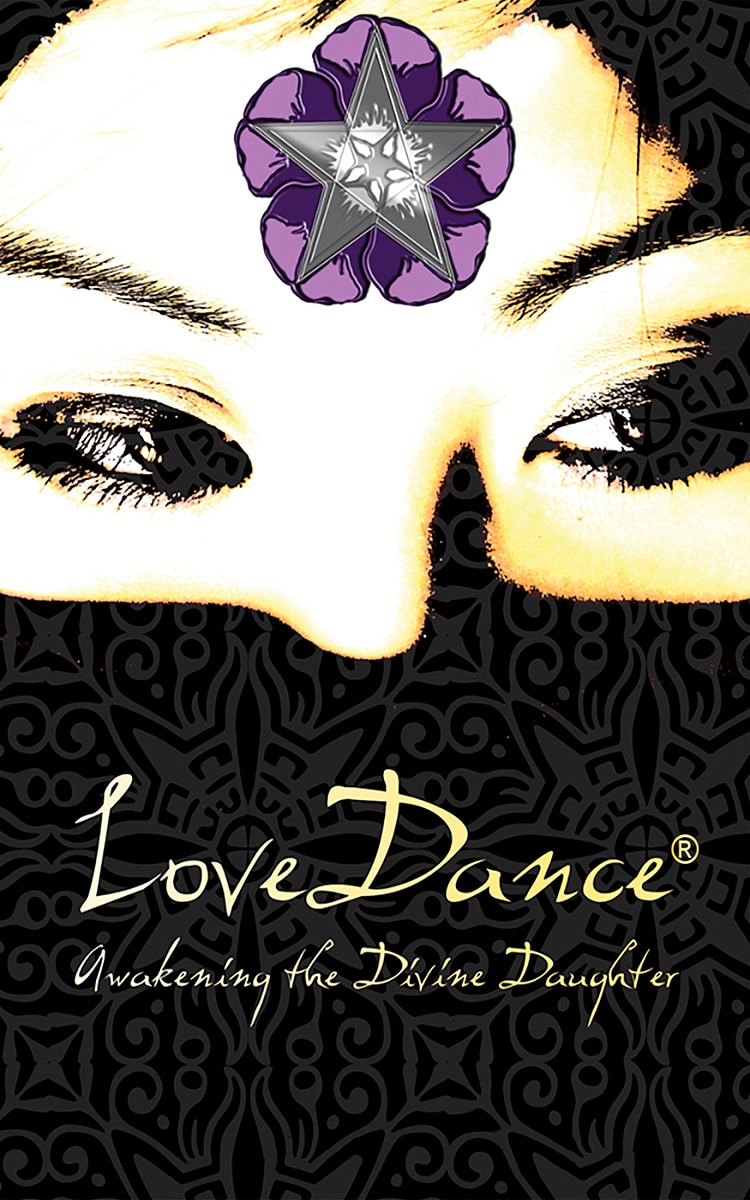 Wonderful book, intriguing opening up of your eyes to a beautiful story and plot that cam from a being truly in love and teaches you -me- to look deeper and into a place that you may have forgotten to bring out the love inside of you and the calling we desire to come back to.
A fascinating view of Mary Magdalene and her part in the mission of Jesus. I know the author and know that the book was written as information came to her. Inspiring and a look into that time of history that most people don't know about.
Life's stresses took me down a path leading away from the god energy connection, and I started feeling hollow until I read LoveDance. It's not just a book or a story, it's THE connection and I plugged right back in!
The love that dances through the lives of Mary and Yeshua and those around them shows the true meaning of commitment to not only those around us, but to the Divine as well. Deborah Maragopolous allows the hardships and joys in their relationship to show their growth as individuals, family members, community members, lovers and children of the Divine. At times when we question our soul purpose the most, when we disbelieve the most… that is when we must have the most faith. For it is then that then our greatest gifts are revealed. I truly enjoyed the dance!
Enchanted and grounded in the earthly relationship of Divine Man (Jesus) and Divine Woman (Mary), LoveDance is provocative read. It dares to speak as real man and real woman, suspending centuries old myths and legends. LoveDance entertains the mind with an absorbing story depicting honest human emotions while simultaneously stirring the soul to recognize the deepest of Truths. It is a blessed encounter in the shape of a book.
Reading Love Dance was an honor and a privilege. The words have so much power, they opened a door to a dimensional reality that filled me up and literally danced me. Reading it was like a home-coming, a remembering of that which i have always known. Deborah is gifted beyond measure. I recommend this book to all women who want to taste the sensuality and power of WOMAN.
I read this epic saga a few years back and it was an experience I've never forgotten.
I spent a week in a hammock strung between two palm trees on the North Shore of Oahu …and this book was my only company.
It was quite a journey … and I'm certain you'll enjoy the ride as well 🙂
What an experience! There was a beautiful transmission and healing that happened for me in reading this book…
I met the Divine Embodied Feminine. I didn't read LoveDance with my mind; I read it with my body. Thank you, Deborah.
Couldn't put the book down. Made me want to be walking with her on her journey. I am eagerly looking forward to book 2. I wish all women and men would read this inspiring book and take the lessons it teaches to heart. Respect, love and compassion…
I got so much out of the relationship between Mary and Yeshua, the healing light, the power of the mind to create reality, and the passion to live and be true to self. Great book!
A man revered for epitomizing love of mankind would most certainly have a passionate, enlightened relationship with a beloved woman and family- the logical truth of Jesus the man is revealed-Hallelujah!
My life study has been Mary Magdalene. I have followed any story known since I was about 3 years old. Even then I knew that the church was off in their statements about her. I knew she was "The Beloved" of Jesus. I have found "Love Dance" to warm my heart and feed my soul in the most loving experience of Mary I have ever danced with. I find the history and actual Jewish law to be most accurate in the story again placing a smile on my face as I read, the truth shall indeed set us free.
I love this Dance and I love Deborah for having the spirit to bring it into life.
Rarely does a novel cause the reader to mature and look introspectively upon their own lives, as the main character fleshes out their intentions, emotional development, and deep connection with the reader. This novel was also impressive from a historical standpoint, not often do stories involving mysticism and such theologically important settings sing in harmony with what is historically known about that setting. Like an apprentice presenting their first work to the master, Maragopoulos' book is a masterpiece which truly validates this new author.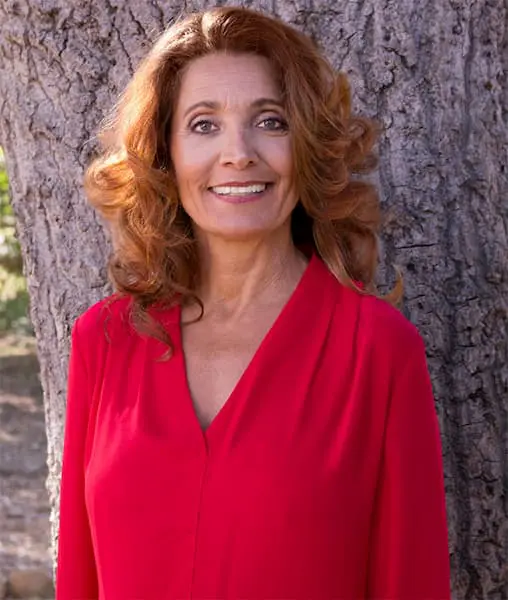 Deborah Maragopoulos FNP is an intuitive, integrative family nurse practice who has spent over thirty years blending the Science of Medicine with the Art of Healing to help thousands of women from perimenopause through postmenopause navigate their change of life and thrive.
Deborah has worked with the hormonally challenged, including women suffering from PCOS, infertility, adrenal and thyroid dysfunction, diabetes and insulin resistance, as well as autoimmune conditions.
Specializing in neuro-immune-endocrinology, Deborah focuses on optimizing the function of the hypothalamus – the maestro of the symphony of hormones.
Deborah is a graduate of UCLA, the past president of the California Association of Nurse Practitioners, endocrine advisor for Genova Laboratories, founder of the charity Divine Daughters Unite, author of the bestselling book Hormones in Harmony®️️ and creator of Genesis Gold®️️- a nutritional supplement uniquely formulated to balance hormones and optimize hypothalamic function.
What was once only a vivid dream for Deborah Maragopoulos, author, intuitive guide, and energy healer who has been helping people remember their true nature for over 20 years, has now been woven into the pages of this book for all to experience.