Thrive
During Menopause
Equip yourself with the knowledge and resources you need to advocate for yourself.
You have a choice.
You know your hormones are shifting. You can feel it. 
Maybe you're having hot flashes. Not sleeping. Tired all the time. Your periods are all over the place. You're irritable. Your brain is in a fog. And what's up with that roll of fat around your middle?
You don't want to continue this way.
And menopause is supposed to be natural, right? The change happens to every woman. Right?
Now the question is: why does it have to be so hard?
Whether you're pre menopausal and your periods are irregular, you're perimenopausal and you're starting to have some symptoms, you're menopausal and feel like you're drying up or postmenopausal and it's been years since your last period and now it feels like you're going through the change all over again…
…You're probably struggling right now, and worried about what life is going to be like without your hormones in the next year or ten or even 20 years from now. 
Already your body is suffering. And your mind. And your relationships.
Let's change that starting right now.
You can't avoid going through menopause…
but you can make it easier.
Who is Deborah Maragopoulos, FNP?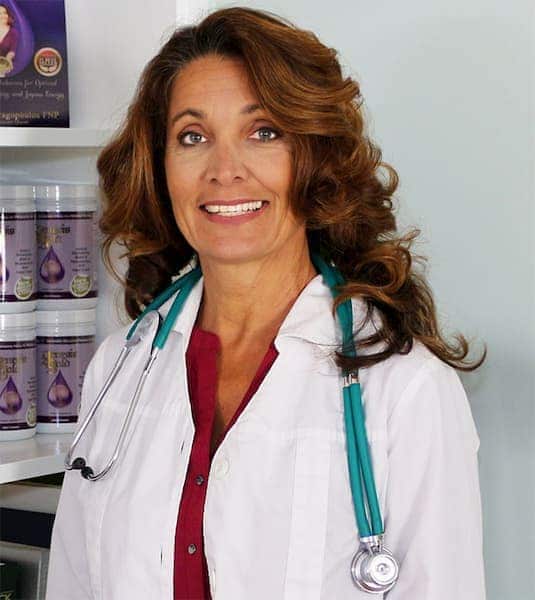 Deborah graduated from UCLA with a Masters in Nursing then went on to study nutritional science, functional medicine, quantum physics, genetics, neuro-immune-endocrinology, and metaphysical healing.
After working in a variety of traditional clinical settings for 10 years, she opened a solo private practice where she specializes in natural therapies. Through her extensive clinical research and two decades of collecting empirical data, Deborah developed a unique holistic health care model that blends naturopathic and allopathic therapies.
She also created a successful nutraceutical product called Genesis Gold®. This groundbreaking, holistic nutritional supplement, combined with her knowledge of natural healing therapies, has garnered Deborah widespread acclaim.
Deborah is the Founder of Full Circle Family Health, Genesis Health Products, Inc and Divine Daughters Unite. She serves as clinical endocrine advisor to Genova Laboratory and Sansum Medical Clinic, and she is also the past president of the California Association of Nurse Practitioners.
Author of the book, Hormones in Harmony®, and much-sought-after speaker, Deborah has given presentations at numerous professional and public events. Her list of speaking credits includes, the California Women's Expo, the Southern California Women's Herbal Symposium, Samuel Merritt College, and the American College of Nurse Practitioners.
You have two options in front of you:
OPTION ONE:
You can continue what you've been doing, continue to suffer. Maybe try to get some help from your doctor. Try to do some research online to see what you can do, but not really know how to handle all these crazy symptoms of menopause. 
OPTION TWO: 
You can decide that you're going to thrive during menopause. You're going to make this the best time of your life. And you're going to get your hormones under control. And in the process, you're going to discover that you're finally the woman you've always wanted to be.
This guide is for those who are choosing Option Two.