Your Hormones Are Out of Balance!
Want more information? Watch this short video.
Get your FREE E-book today – Your health can't wait any longer.
Frustrated with seeing countless doctors without ever feeling any better? My bestselling E-book can help you get your life back – for free​.
​Heal your hypothalamus for optimal health, graceful aging, and joyous energy
What people are saying about it…
Deborah has written an excellent book about how all the different hormones operate in our body and how imbalance can cause illness. Too often we go to the doctor and are told everything is "normal" yet we could be hormonally sick and never know. If you've been feeling sick and tired, there may be a hormone imbalance in your body caused by toxins, poor sleep, and inadequate nutrition that's dragging you down. Don't waste another day! Read Deborah's book, be informed!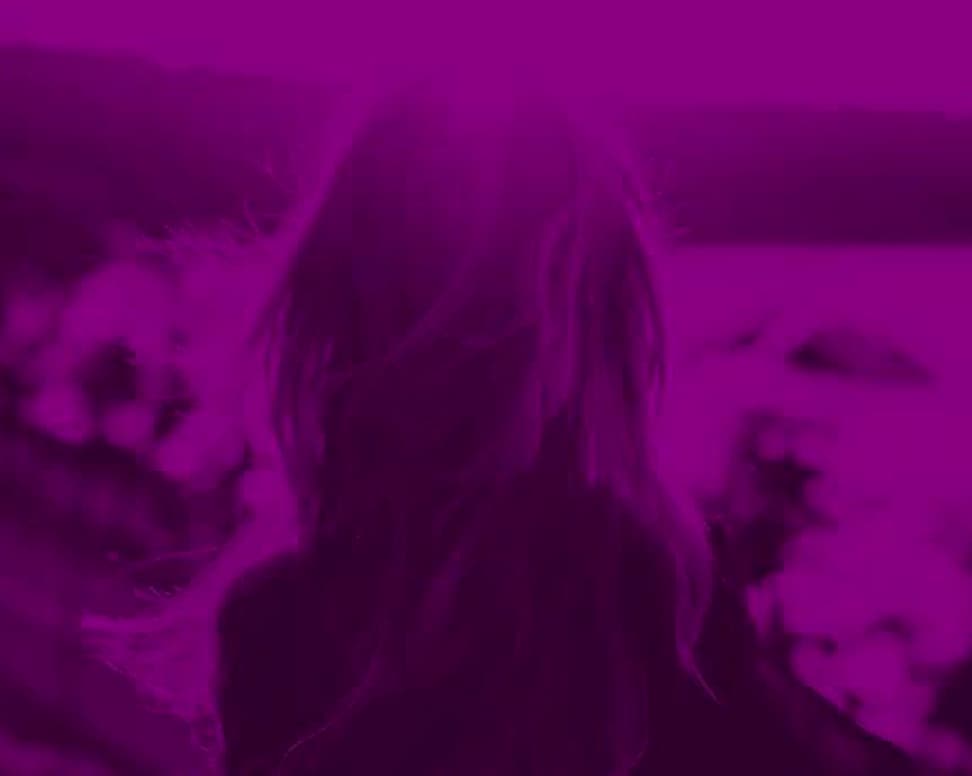 If you're sick and tired of feeling sick and tired…
You might wonder how learning about the roles that hormones play in our bodies and how to manage them could make you feel GOOD again. If you are like many of my patients, you have likely tried multiple medications (and probably lots of supplements as well!) without feeling truly well.
In three decades of my work as an intuitive integrative Family Nurse Practitioner, helping people just like you balance their hormones and support their hypothalamus, I learned a great deal about healing naturally and achieving optimal health. I've compiled that information in my international bestselling E-book, "Hormones in Harmony®".
In those 30 years, I've helped hundreds of patients:
Sleep better
Regain mental clarity
Lose weight and belly fat
Have more energy than they've had for years
Get their sex drive back
Even get pregnant when they never believed it was possible
Those patients came to me suffering from:
Depression
Insomnia
Bloating
Low energy
Infertility
Irregular or painful periods
And more!
I want to help you find your own optimal health and feel a renewed sense of energy. My book will help you understand your body, the role that your hormones play in assisting other internal systems, and what you can to start feeling better.
Let me show what you will get when you order my E-book:

Discover how your hormones affect your brain chemistry and immunity.
These bonus tools include: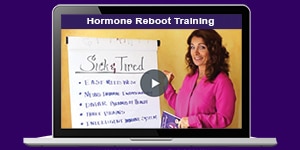 I have developed an in-depth, 13-part course to help you quickly implement the material covered in the book. You will get:
Daily emails corresponding to each chapter in "Hormones in Harmony" (Fast reader? You can choose to skip ahead in the emails for the tools you need right away)
Worksheets
Checklists
Videos
Questionnaires to help you pinpoint your specific needs
Plus answers that address your issues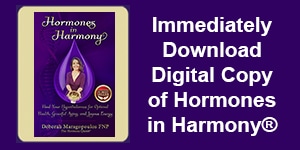 "Hormones in Harmony®" video series:
This gives you EXCLUSIVE access to the same educational tools that I use with my clients.
Online Hormone Support Group:
24-hour access to a private Facebook group with a supportive community to get fast answers to your biggest questions.
More from people who've purchased my E-book…
"A MUST READ FOR ANYONE INTERESTED IN HIS/ HER HEALTH"
If you are going to read any book about your health, especially about your health as you age, this is the book to read. Beautifully written with real case examples and the author's own personal experiences, this book distills complicated health language into easily understood information. Deborah is an intuitive and compassionate health practitioner with a deep and vast knowledge of both Eastern and Western medicine. Her story will move you and her healing abilities, even through her words, will empower you to think bigger and improve your health through holistic methods beyond traditional medicine. I highly recommend this book.
"WISH THIS HAD BEEN AVAILABLE YEARS AGO"
This book is packed full of useful information for both men and women. When you read the title, don't think just sex hormones–estrogen, progesterone, testosterone. The author is talking about the endocrine system, the immune system, and how the cells in our body interact. Think in terms of the neuro-immune-endocrine system. This book is easy to read and understand so that we can start on the road to understanding the foundation of why we feel the way we do.
This offer won't last forever…

I want to help you get off the medical roller coaster and find the true health you've been searching for. That's why I'm offering "Hormones in Harmony®" for free – and why I compiled dozens of bonus resources to help you on your path to wellness.
But I'm only offering this exclusive package of healing tools for a limited time, and after that, they will only be available for people who become my personal clients.
You've probably spent hundreds (or even thousands) on doctor visits, prescription medications, and supplements, not to mention the cost of missing out on the life you want to be living – filled with energy, sleeping well, feeling mentally sharp and ready to embrace life.
Don't waste another day living with poor health.
Grab my free book and all of the bonus tools I've compiled for you today.
© The Hormone Queen 2020. All rights reserved