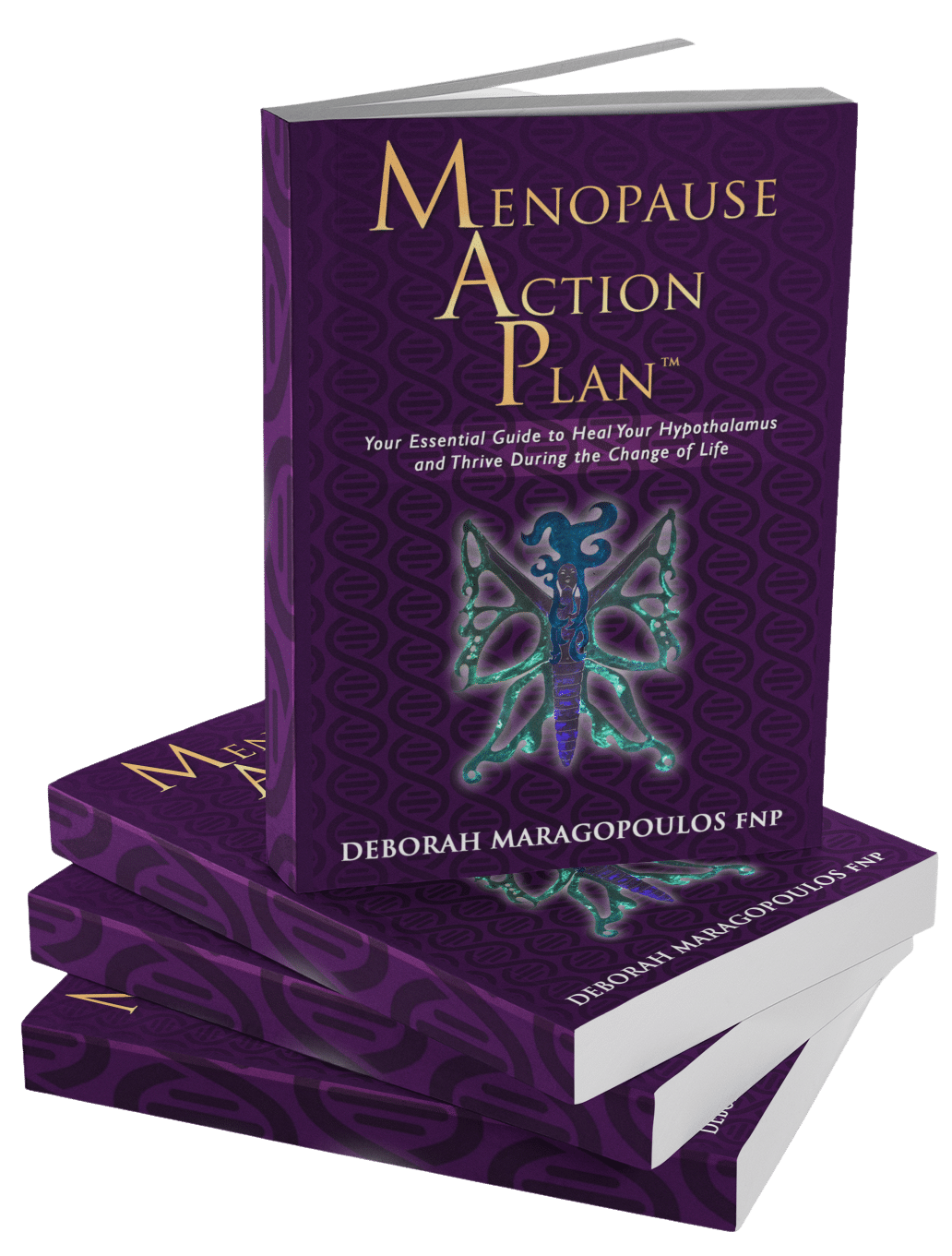 THANK YOU
FOR YOUR
PURCHASE!
You're well on your way to creating a plan that works for you: symptom-specific and sharable with your healthcare provider. 
And I'm here to support you with *extra* content to guide your journey into menopause and beyond!
Special Invitation to
The MAP Facebook Group
Enjoy conversations and relationships with women moving through the same life-change!
Printable
Menopause Action Plan
A template you can download, fill out, and share with your health care provider so you're both (finally) on the same page!
DMAR®
Nutritional Path to Healing
A guide I give to my patients that blends the Art of Healing with the Science of Medicine to uncover the root of health problems and help you tap into your innate ability to heal.
List of Recommended
Blood Work
To share with your healthcare provider so they help you get the lab work you need.
List of Recommended
Screening Tests
To share with your healthcare provider so you can decide together what's necessary for you!
Get 10% Off Genesis Gold® and Sacred Seven®!
Use code MAPBOOK at checkout!
Sacred Seven®
Amino Acids When You Need Extra Support for your Hypothalamus
Sacred Seven® is the only amino acid blend designed specifically to support the hypothalamus. It's at the heart of Genesis Gold® and is also bottled separately for those who need additional support.
Sacred Seven® hastens the healing of your hypothalamus. But is not enough to heal you without Genesis Gold® to provide all the micronutrients you need to balance your entire neuro-immune-endocrine system.
Balancing your hypothalamus takes time. The difference between the Sacred Seven® amino acids and other free form amino acids is the ratio of each individual amino acid.
Free form amino acids usually mimic the ratio of what is found in protein rich foods and are recommended if you do not get enough protein. They do not affect Hypothalamic function. Adjusting ratios changes the effects of the amino acids.
You and I have the same amino acids that make up a frog or a bird. It's the ratio that determines the species.
I have patients who have used free form amino acids switch to Sacred Seven® amino acids and notice a definite difference in their symptoms.
Genesis Gold®
The Perfect Supplement for an Imperfect Diet
I've been a board certified nurse practitioner for over 30 years. I try to practice what I preach. Exercise, healthy foods, stress reduction techniques, yet even with all my knowledge and training, I knew my body wasn't getting everything it needed. I had no periods. If I wasn't insomniac, I was sleep walking. I was moody, a bit manicky, and slightly depressed. My skin was oily, my hair was dry. My heart palpitated. I was hormonally challenged! With an expertise in bio-identical hormone replacement, I treated patients from all around the world. I was the Hormone Queen®. Yet in spite of the natural hormone replacement therapy, I wasn't vibrantly healthy.
I didn't want to take all the supplements and hormones I prescribed for my patients for the rest of my life. You know how the eye doctor has the thickest glasses? Well, I was Hormonally Challenged and needed something to harmonize my hormones naturally.
I searched for a single nutritional supplement to balance the entire system… That is when I had the dreams that became Genesis Gold®.
While I researched each and every ingredient, I did not adulterate the formula that came in my dreams. It was given to me for a reason and the universe saw fit to provide the resources to allow me to get it into the world. It has been a lovely synchronicity of events that has changed every part of my life.
Genesis Gold® is a holistic nutritional supplement that supports hypothalamic function to harmonize hormones and optimize genetic health.
From every continent and every sea, the natural nutrients in Genesis Gold® are specially gathered and blended into a symphony of healing vibration to support assimilation and detoxification, harmonize hormones, balance brain chemistry, and enhance immunity.