Keep Your Hormones In Harmony® With Genesis Gold®
A revolutionary supplement that supports the hypothalamus to bring the body back into harmony.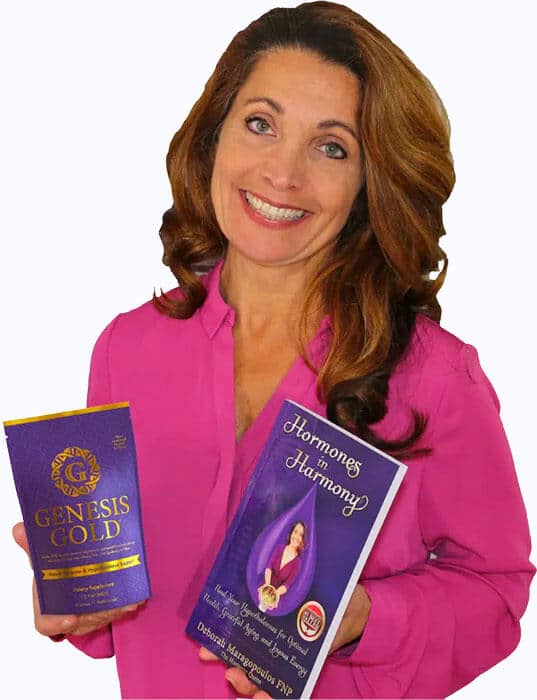 Get 7 Secrets to Healthy Hormones:
As an Intuitive Integrative Nurse Practitioner who specializes in natural therapies, Deborah Maragopoulos FNP has spent over two decades working with clients and researching the root cause of the body's inability to balance its hormones. As a result, she's developed a revolutionary supplement that supports the hypothalamus to bring the body back into harmony.
To get your Hormones in Harmony®  •  To Heal Your Hypothalamus  •  To Optimize Your Health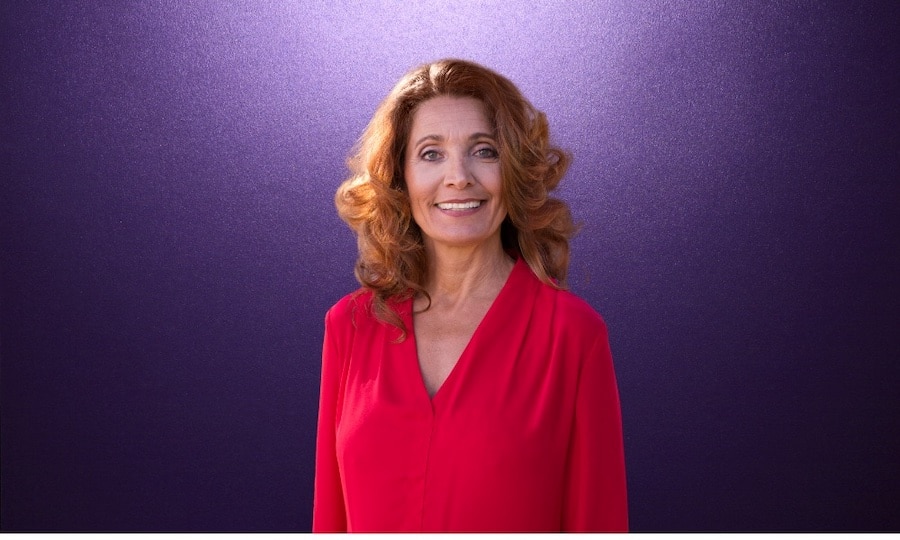 Services by Deborah Maragopoulos, FNP
Through education not medication, I help people like you learn to heal from within. Choose from healing programs to intuitive integrative medical consults for the best way for you to enjoy optimal health – body, mind, and soul.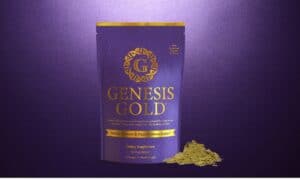 Genesis Gold® Keeps Hormones In Harmony®
A natural blend of phytonutrient-rich super foods to support your hypothalamus, balance your hormones, brain chemistry, and immunity, enhance your digestion and detoxification, and optimize your genetic potential.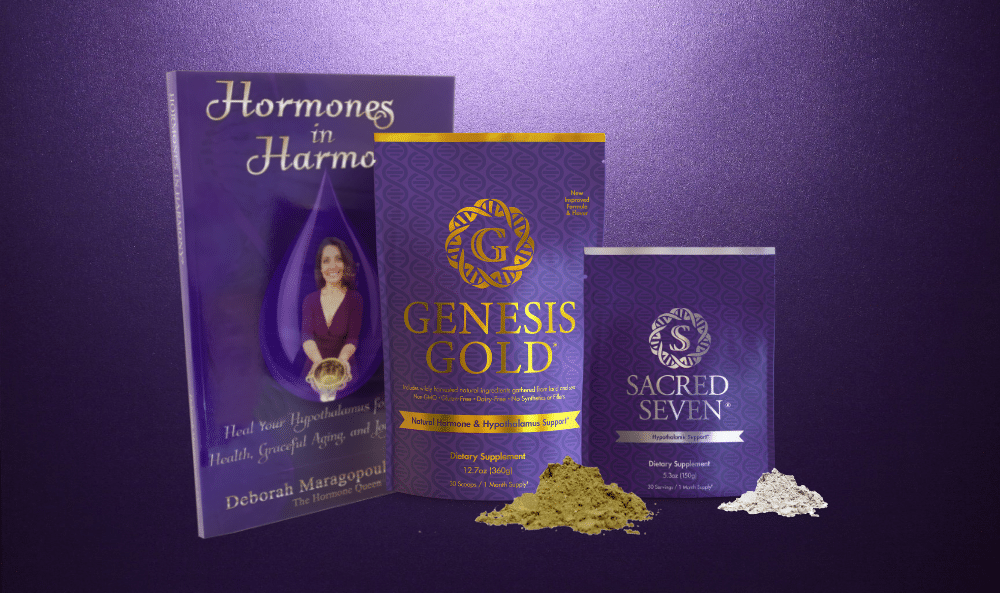 Healing Store: Start Living Healthy
All natural supplements, healing protocols, books, videos, and courses for you and your health care provider. All created by Deborah Maragopoulos FNP to optimize your health – physically, mentally, and spiritually. 
Are you having trouble losing weight? If you've been supporting your hypothalamus with Genesis Gold® but you're still having trouble sticking with a diet that enables you to burn fat, I'd like to...
read more
What is hypothalamus dysfunction? Let's talk about it. When your hypothalamus isn't happy, it's called hypothalamus dysfunction.  Hypothalamus dysfunction is defined as insufficient production of...
read more
Did you know that hypothalamic dysfunction can cause insulin resistance? Let's talk about it.  Insulin resistance occurs when the insulin receptors on your cells are no longer open to accepting...
read more
Is adrenal fatigue related to hypothalamus dysfunction? Absolutely. Let's talk about it. Adrenal fatigue or insufficiency is defined by inadequate production of adrenal hormones. Cortisol, DHEA,...
read more
What Our Customers Say About Us: